If you are like me, you wouldn't drive all day to find someplace to relax and get away from it all. There are lots of places a lot closer: why would I go that far?
So I wasn't surprised to find that Batchawana Bay is the perfect spot for a little R & R; I was just surprised that I went there.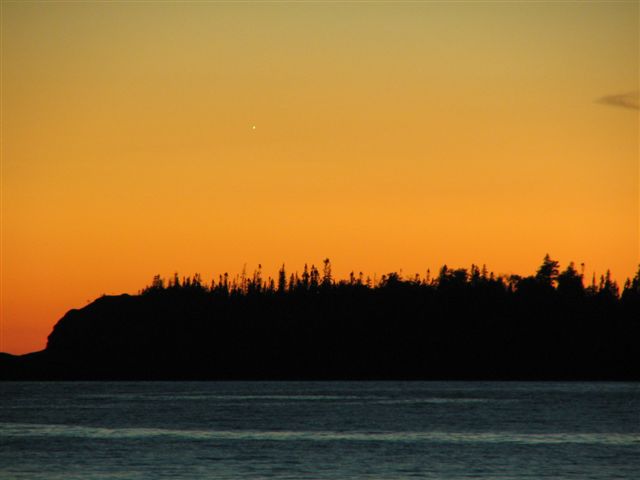 Picture a row of empty lawn chairs, lined up in a row near the edge of a rocky cliff, with a view of empty islands and miles of empty Lake Superior. No jet skis in sight, no off-road vehicles to be heard, and no street cars rumbling by. An empty volleyball court to the left and a lonely shuffleboard court behind, but not close enough to prompt movement out of this deep lounge chair. The longer I sit here, the deeper the chair seems. And it's a good thing I brought something to read, and to drink. I won't have to get up until hunger sets in.
When that happens, head for the dining room at the Salzburger Hof for some great and genuine European cuisine. I had the Schnitzel, but everything on everyone else's plate looked as good. It was easy to work up a big appetite, doing nothing for hours, and I promised myself I'd work it off tomorrow. Meantime, I headed for my quaint retreat in the Lake Shore's homey accommodations. And slept like never before.
-Jack Criger